Pre Owned Office Furniture
When it comes to pre-owned office furniture, most people only think of conference tables and chairs as affordable options. In reality, any piece of furniture, equipment, or technology you might need can be bought at a pre-owned price. Not only that, but space planning with pre-owned furniture comes at a much lesser price than high-end design that would require all brand-new furniture.
For companies with a tight budget, pre-owned furniture is a great solution to creating a well-designed office space without overspending. Let's examine how to make this possible.
Inexpensive Furniture Pairs Well with Inexpensive Space Planning
A lot of re-owned furniture dealers also offer interior design services for the office. Because their product is sourced in bulk, rates are much lower than if you were hired from a construction or design firm company. Moreover, being able to buy furniture from the same company that is designing your space will make the process much easier from a transportation standpoint.
Pre Owned Office Furniture
Even if you have a specific vision for your desired floor plan or re-design, having a 3rd party set up that space is still the cheapest option, especially if they're also able to provide the furniture as well. eLtru's, for example, has a team of office furniture adept professionals who can deliver products and design your space in the same timeframe. A holistic approach saves a lot of money and time as a long-term strategy.
Buy Phone Systems and Computer Monitors from the Same Place
They can also offer advanced technology as part of a design package, so you don't have to hire a separate company to install computer monitors, phone systems, or other types of office equipment. Getting an all-in-one package on office space design using pre-owned furniture means all of your needs can be met. Expertise does not have to be accompanied by a high price tag.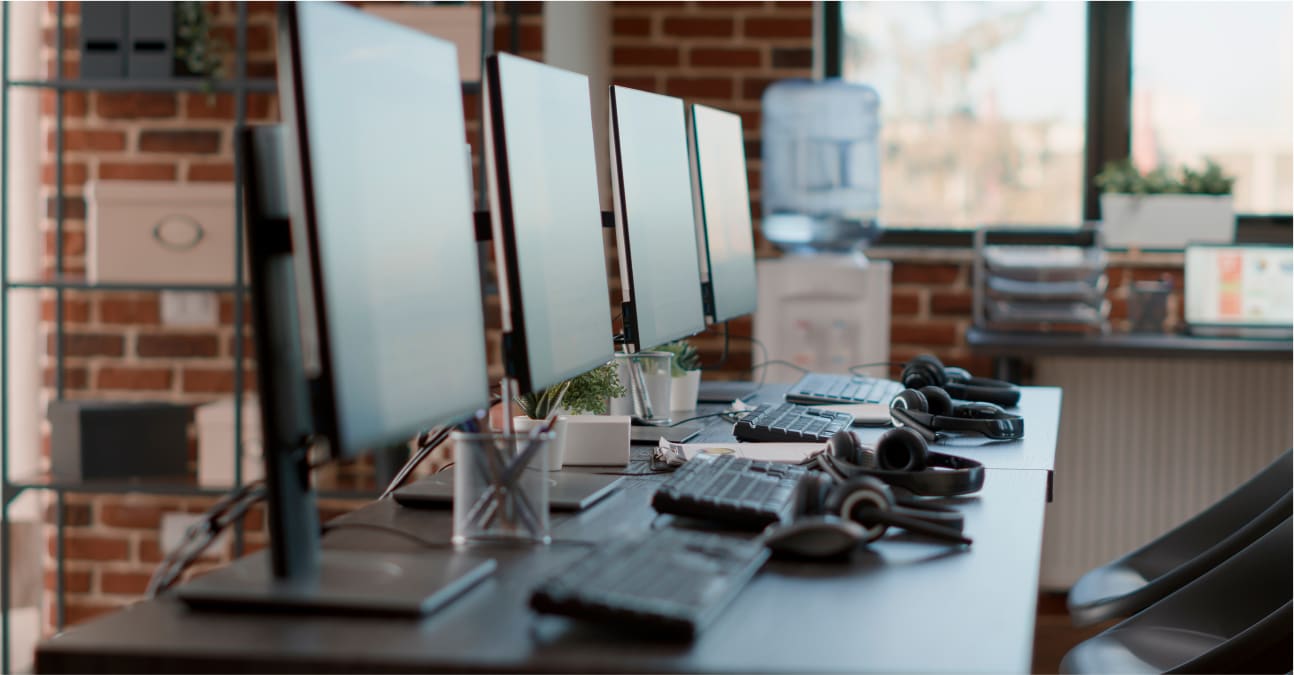 Because Office Furniture shop also offers liquidation services, our products include more than just typical office furniture. We salvage a wide range of business assets, which we are able to disinfect and sell back to you at an extremely low price. All technology we acquire is given a factory reset to ensure that it can be reprogrammed at your company's specifications without any security issues.
Office Furniture Wholesalers Also Sell Productivity Tools
Whiteboards, file organizers, and other tools are often left behind by companies. This means a pre-owned office furniture wholesaler will have plenty of options when it comes to those finishing touches on your office space. It's important to design a space that encourages collaboration and creativity, so it is critical to design a space with the necessary tools built into the floor plan. eLtru has plenty of different items in our various warehouses.
Workstations and Partitions Can Be Bought Pre-Owned
Many companies don't realize that workstation cubicles and glass partitions can also be bought at pre-owned rates. Sometimes old cubicles have to be scrapped, but the majority of the time they can be salvaged and re-configured for new locations. Even the most high-end brands such as Knoll cubicles can be bought at inexpensive, pre-owned rates.
Glass partitions may seem like something that "has" to be bought new due to COVID concerns. But they can be properly disinfected as pre-owned products as well. Once installed, they'll need to be disinfected on a regular basis anyway, so spending extra money for brand-new ones doesn't make much sense anyway.
A company like eLtru is able to salvage both cubicles and partitions from old office spaces and sell them to new clients. Not only that, we offer installation services for all office furniture that we sell.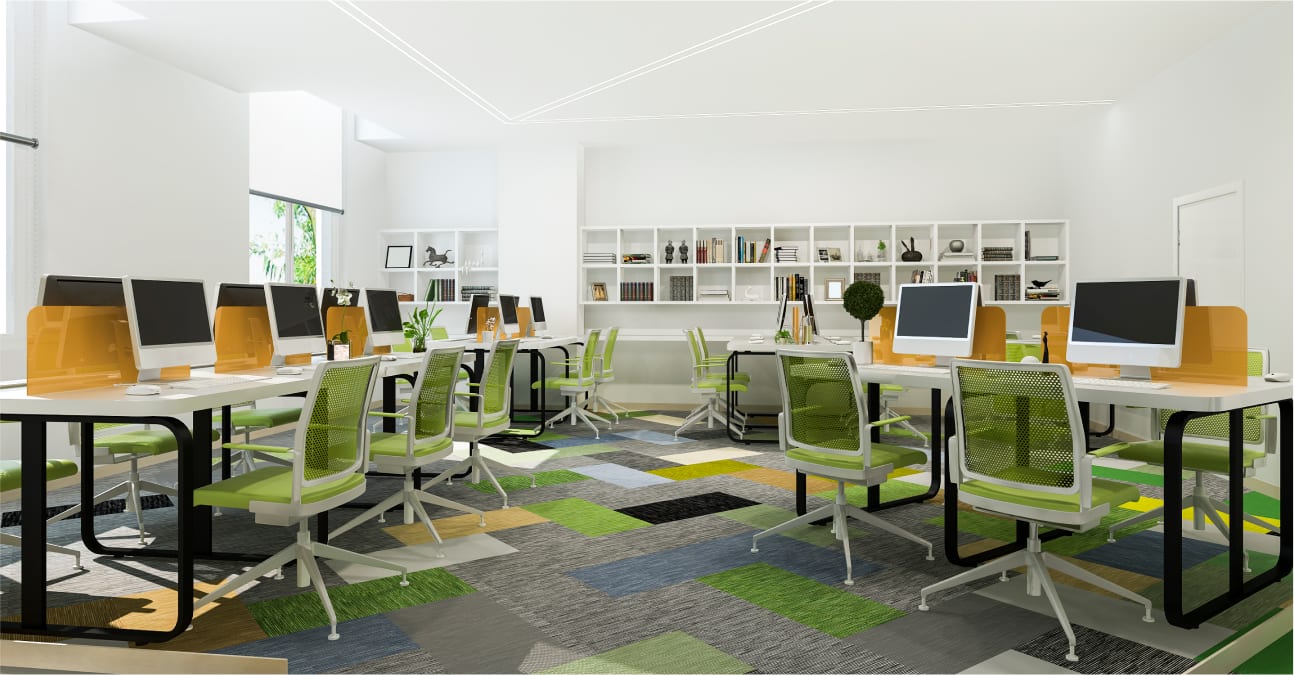 Refurbishing Solves Sizing Issues
Another important feature of buying pre-owned furniture, especially for workstations and cubicles, is the ability to refurbish pieces to your specifications. Just because you're working with a new space does not mean you need to buy brand new furniture for your office. In fact, pre-owned cubicles and workstations typically have extremely minimal visible wear compared to the steepness of the discount. Refurbishing will solve any major issues.
The pre-owned product can be up to 70 percent off discount, saving you thousands of dollars. As mentioned earlier, disinfecting will have to happen with new furniture as well, so it doesn't make much of a difference when buying a product that was previously used (though disinfected before the sale, of course).
eLtru provides all the services you need for designing and furnishing a new space on a budget. This includes technology set-up, installation, refurbishing, and more. And it's all at super low rates.