Executive Style Cubicles
New Jersey | Connecticut | New York
Several executive cubicle sizes are available at eLtru to satisfy the requirements of all C-level employees. They are specially designed for decision-makers and managers to give them the space they need to be productive.
Our refurbished executive cubicles are disinfected to prevent the spread of germs & thoroughly inspected for defects. We sell only high-quality refurbished products that can be used by our customers. Please refer to our return policy if you are dissatisfied with the product.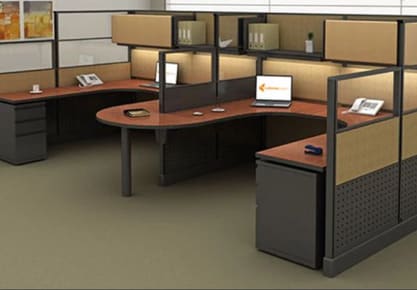 Style 1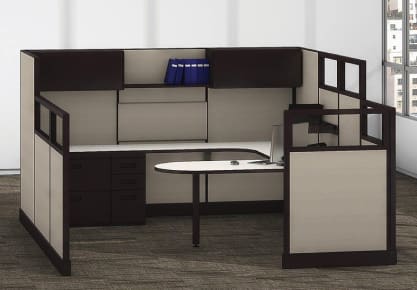 Style 2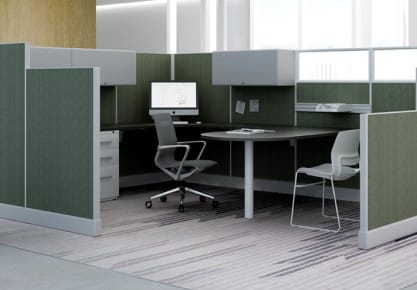 Style 3
Providing customized cubicles and workstations to businesses throughout the tri-state area of New York. You can save up to 90% on refurbished cubicles & workspaces by purchasing them from eLtru. Whether you're looking for corner cubicles, call centre cubicles, computer cubicles, or modular desks, we've got what you're looking for! The cubicles we offer can also be seamlessly integrated with our ergonomic workstations, L-shaped desks & computer systems. With eLtru, you're sure to find the right fit for your office.
We can also customize cubicles and workstations to match the look of your office furniture, whether they are modular or stationary. Additionally, we can apply select finishes including cherry, mahogany, oak & maple to match any decor.